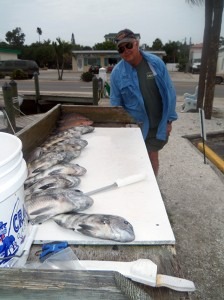 The cooler weather has allowed for my clients and I to enjoy a great snapper and sheepshead bite. Grouper are also being caught near any Tampa Bay structure.
Shrimp and pinfish are the key baits, and smaller hooks or 1/2 ounce jigheads have been my preferred tackle in these conditions.
I imagine that the bite will continue to be good as long as the weather stays cool.